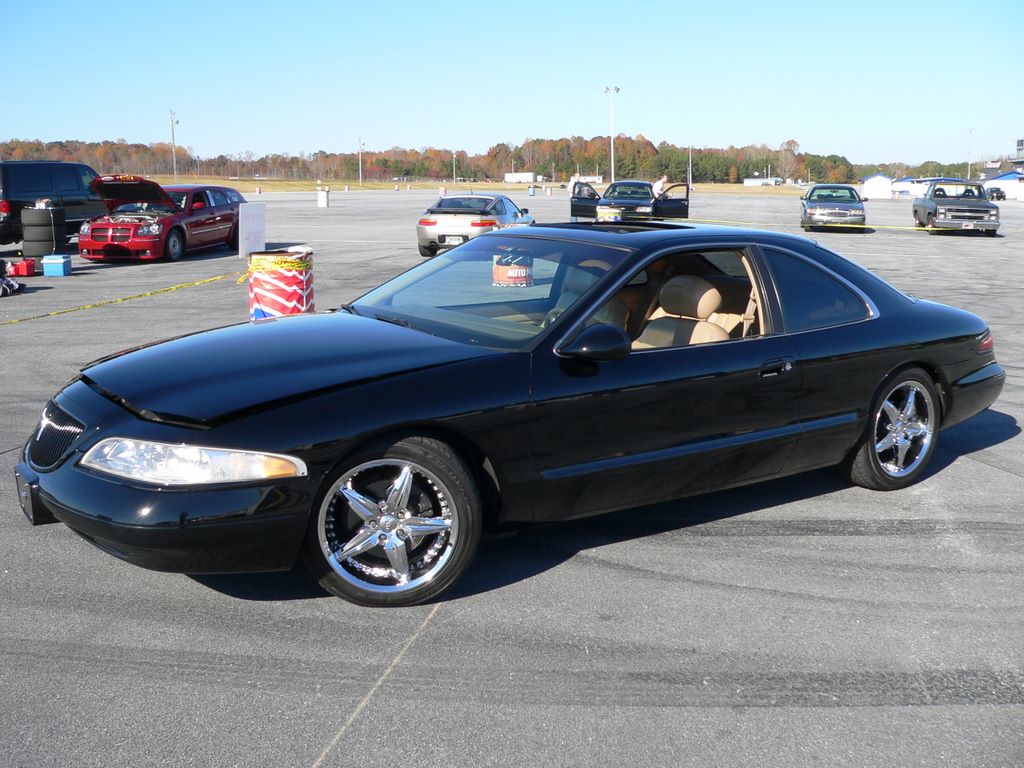 Another great event, it's always amazing to see two tons of car scooting down the quarter mile in a hurry.  The weather couldn't have been any better for November, and the track warmed up nicely for the afternoon brackets.  Mike's blown Mark VIII was able to knock down some 11 second times in the practice session, but ran into problems during the brackets.  It's always the little stuff that ends up getting you, but you work through those over time.   Dave came up in the twin of my old Mark, and lasted to the third round, crowning him the trophy winner for 2008.
Events of note:
Magnum, on a 500 shot of nitrous, grenades the motor.  Lots of stuff melted under the hood.  Bad times for him.
A 17.65 second Crown Vic makes it to the final round of class A.  Slow but consistent.
Big Dog class is won by an 8 second Impala.  Something that big shouldn't move that fast.
Photos here:  SSHS8 Photo Album